Meet our team
Our people bring a broad scope of financial experience to make retirement happen every day for our clients. We think you'll love them — and what they can do to help you live your best retirement.
Our Commitment
We seek to provide the financial clarity, solutions and services that allow you to focus on what you care about most. As independent financial professionals, we have the freedom to partner with the individuals we believe to be best in class and have assembled a team of experienced and knowledgeable professionals to serve and support you across a lifetime of evolving needs.
We are committed to all aspects of our relationships when working with our clients. We strive to help you create a strategy that fits all of your needs and goals in retirement, while remaining transparent and upfront about our suggestions along the way.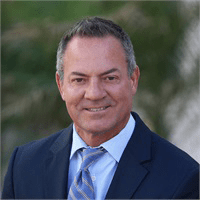 Darcy Bergen, CRFA
Managing Partner | Financial Advisor
AZ License #7714485
A three-decade-plus veteran of the financial services industry, Darcy utilizes a unique approach to informing people on the facets of planning and preparing for stability during retirement. His knack for teaching and strong advocacy for financial literacy has helped him facilitate college classes, seminars and participatory webinars on retirement financing.
Darcy is a financial advisor and Certified Retirement Financial Advisor (CRFA) who can offer investment and insurance products and services. As founder of Bergen Financial Group, he believes in giving our clients a foundation of learning so we can work as partners in retirement planning. 
*Investment advisory products and services made available through AE Wealth Management, LLC (AEWM), a Registered Investment Advisor.
Take the First Step Today
It's never too early — or too late — to take control of your financial future so you can enjoy life on your terms. Get started today by scheduling a meeting or registering for an upcoming event.